Guests who board with us at Dog Star Canine are given personal love and attention on a regular basis to ensure that they're are happy and stress-free, in a safe and comfortable environment.
We provide:
Spacious indoor 'rooms'
Radiant heated floors, air conditioning and plenty of fresh air to provide a safe and comfortable environment
Outside play three times a day
Meals two or three times a day, depending on your dog's normal routine
A constant supply of fresh water
A midday snack and treats at bedtime
A large, comfortable, raised bed
Daily cleaning and sanitizing of all rooms
24 hour on-site management and monitoring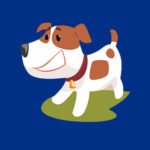 Our rooms can accommodate up to three family members, while still providing plenty of room to sleep, run, and play.
And while staying with us, guests can enjoy the fun and excitement of our Daycare Program.
To make boarding reservations or take a tour of our facility, contact us.